Play Video
Two years ago, KCTS 9's Enrique Cerna produced Latinos: The Changing Face of Washington. The documentary examined the history, growth and impact of Washington State's Latino community in politics, education, entrepreneurship and immigration. Among those profiled was Jessica Esparza, a young woman who is undocumented. Her dream was to become an American citizen and a registered nurse.
---
"Finally, it's here. I can breathe now!"
Jessica Esparza was ecstatic. On a warm Saturday in June, she was about to go through the 2015 nurse pinning ceremony at Big Bend Community College in Moses Lake, Wash. Her dream of becoming a registered nurse was about to come true.
"It was a very emotional ride. I can look back and see how much I've grown over the past two years," says Esparza.
Related Content:
I AM A DREAMER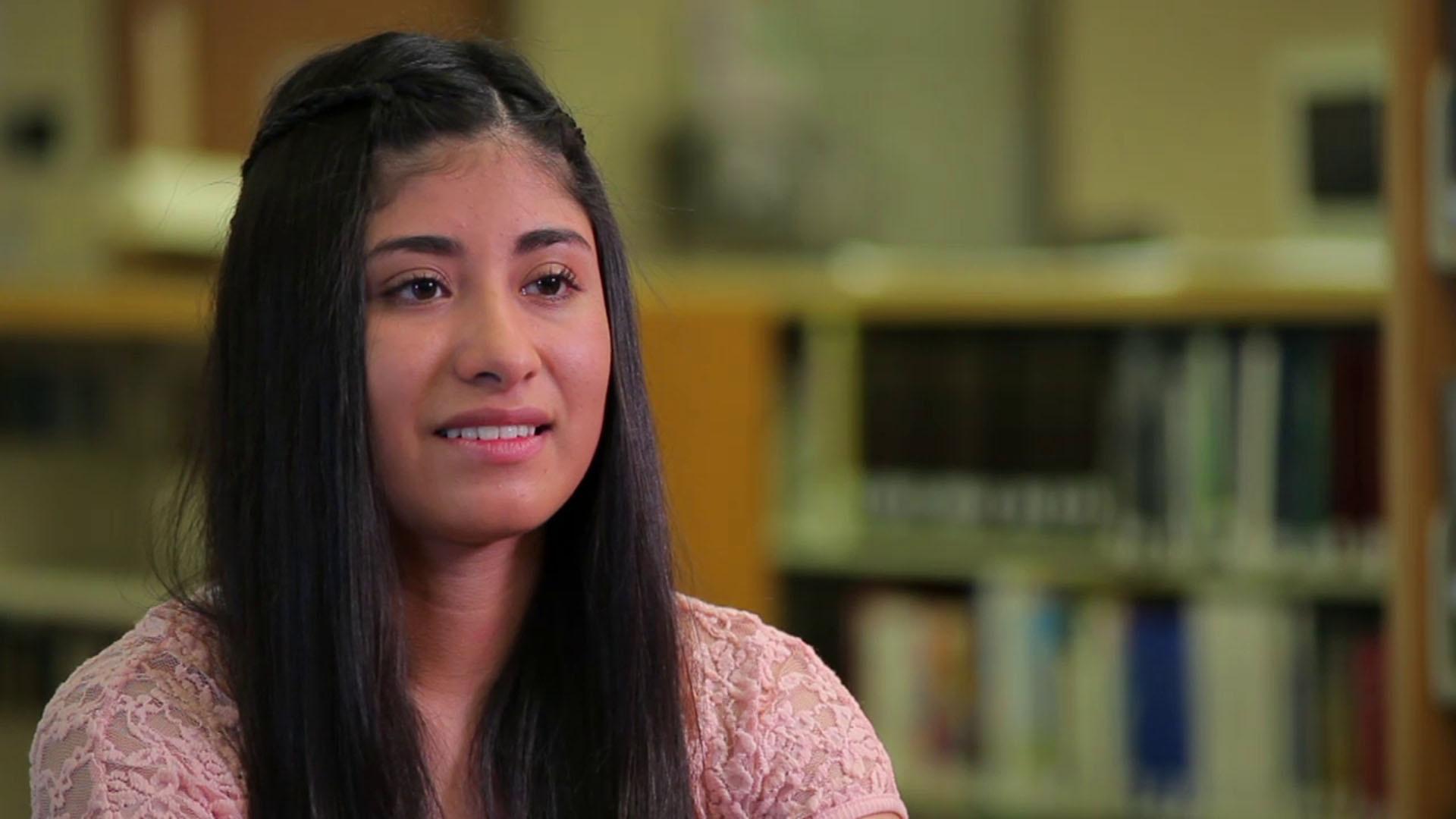 It was two years of academic and financial challenge. As she worked toward becoming a nurse, Esparza hoped for passage of comprehensive immigration reform and the opportunity to one day become an American citizen. "It's hard to just come out and say,'I'm undocumented,' or 'I'm a DREAMer' or 'I don't have papers,'" she says.
Esparza was 11 years old when she came to the United States. She did not know what it meant to be undocumented or a DREAMer.
DREAMers are undocumented minors who are protected by Washington State's Development, Relief and Education for Alien Minors (DREAM) Act.
"I was a kid and I had no say in my parents' decision to come here," says Esparza.
Luis Fraga knows many DREAMers like Esparza from his days as a political science professor at the University of Washington. Fraga is now an endowed professor of Latino Leadership at the University of Notre Dame, where he focuses on issues of Latino politics and immigration.
"DREAMers are young people who come here because of a choice their parents have made to move to the United States, without papers, to try to provide more opportunities for their children," says Fraga.
Esparza was born and raised in Durango, Mexico, where she was surrounded by family and friends. She grew up knowing that her father would leave the family behind each year to travel to the United States to work in the farms and fields near Quincy, Wash. so he could provide for his family.
In the summer of 2005, her mother decided she wanted the family to be together. She gathered up her children and made the trip to Quincy.
In Mexico, Esparza was an excellent student. She liked school. "I was always student number one," she says. "I went to state competitions and always got first place." But in Quincy, things were different. She attended a middle school where a group of Hispanic girls bullied her because she couldn't speak English.
"At school, they would push me around, close my locker on my face, pull my hair, make fun of me," she says. "I couldn't go complain because I didn't speak English. So I would just stay quiet."
Esparza wanted to go back to Mexico to live with her grandmother. Her mother said no. "She told me to just suck it up and ignore everything. It was about my grades. It was about school and I wasn't going to let some girls put me down."
Even though she could barely speak English, Esparza excelled in math and science. In eighth grade, she earned a summer scholarship to the NASA Space Academy in Alabama. But even then, she knew she wanted to be a nurse and help others.
"My grandpa died when I was 2 years old from a heart attack, and that's the reason I wanted to be a nurse," she says.
While she had the grades, the drive and the intellect, Esparza's dream appeared to be a longshot as she graduated from high school. Because she was undocumented, she lost out on a federally funded scholarship to attend the University of Washington.
"It was heartbreaking," she says. "I cried a lot of nights about it."
But she moved on. She enrolled at Big Bend Community College in Moses Lake. After earning her associate degree, she was accepted into the school's nursing program. Excelling in both the classroom and hospital setting, she landed unrestricted scholarships to cover the cost of nursing school.
"She's like a diamond amongst the rough. She is so unique and special," says Jan Elliston, Esparza's nursing instructor, clinical director and mentor. "She's not just book smart, she's people smart, too; very sensitive at the bedside, cognizant of the needs of the Hispanic client. I frequently would assign her to the Spanish-speaking person because I knew she would give them excellent care. She's a dreamer and I think she's limiting herself in her dreams because she, to me, is doctor material. I've told her that and I've never, ever said that to a nurse. And that's a shame that she can't go that path because of her status."
While the debate over immigration reform continues in Congress and the courts, Esparza has found a safety net under Deferred Action for Childhood Arrivals (DACA). She applied and qualified under the Obama administration executive order that provides protection against deportation and allows for DREAMers like Esparza to be employed legally.
"I want [people] to know that we're here to provide for our community and we're part of this community. This is all we know. They want to come back here and be teachers, be doctors, be nurses, policemen; they want to provide back to their community because this is our community," she says of DREAMers like her.
Esparza is already giving back. Not long after her nurse pinning ceremony, she was hired to work as a registered nurse at Central Washington Hospital in Wenatchee.
The son of Mexican immigrants, Enrique Cerna was born and raised in the Yakima Valley. Enrique joined KCTS 9 in January, 1995. He has anchored current affairs programs, moderated statewide political debates, produced and reported stories for national PBS programs in addition to local documentaries on social and juvenile justice, the environment and Latinos in Washington State.
Enrique has earned nine Northwest Emmy Awards and numerous other honors. In June, 2013, he was inducted into the National Academy of Television Arts and Sciences Northwest Chapter's Silver Circle for his work as a television professional.
More stories by Enrique Cerna